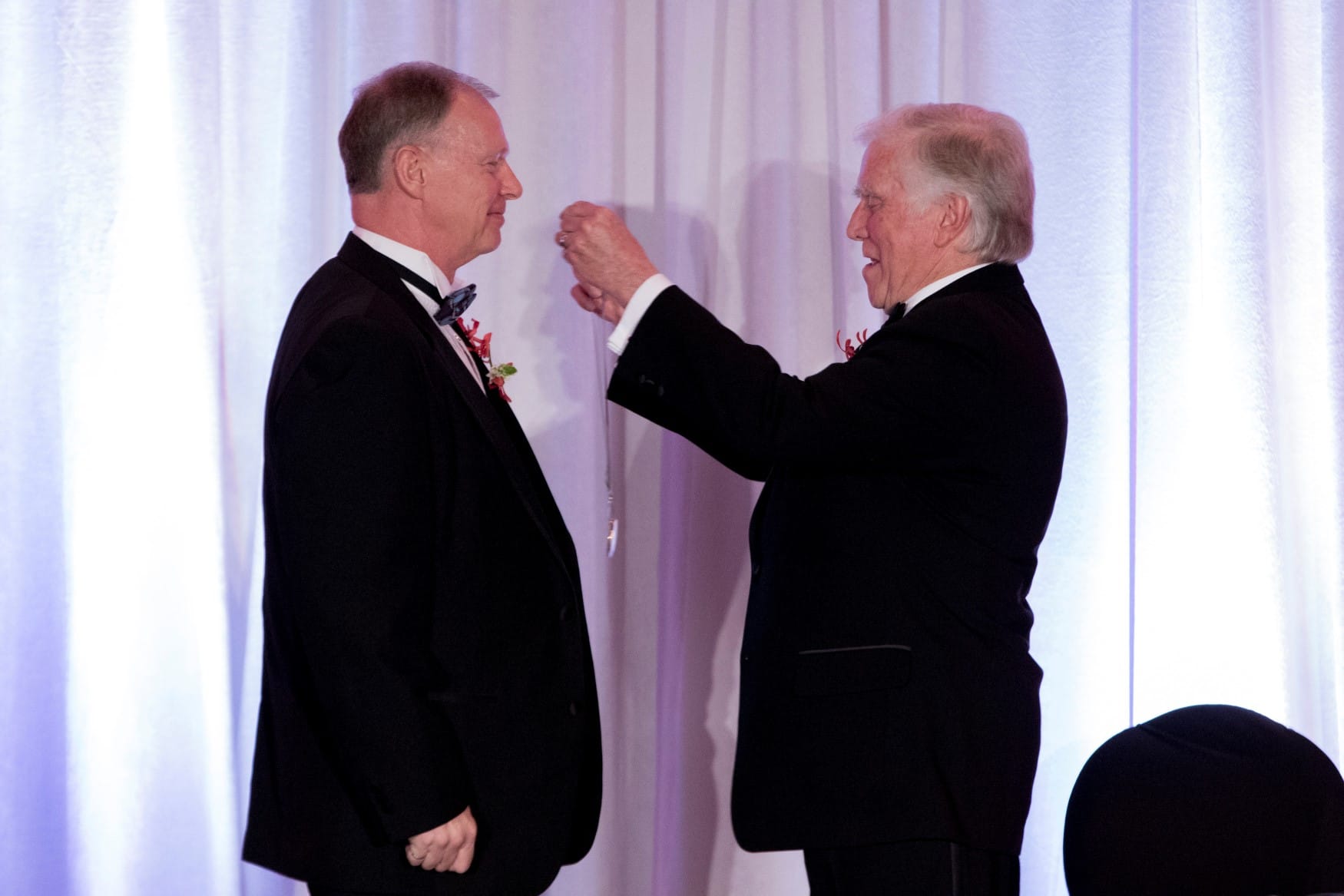 On April 21st, Greg Merrill, P.Eng., FEC was inducted as a Member of the PEO Order of Honour.
Greg Merrill has a long volunteer history with the Simcoe-Muskoka Chapter during which he has sat as treasurer, vice chair and, on two separate occasions, chair. His most important role, however, has been that of mentor to the chapter's engineering interns and aspiring executives. He has been instrumental in attracting new blood to the chapter board, resulting in increased and more diverse participation in the chapter.
Greg has been an active participant with the chapter's Government Liaison Program and has used his connections in the central Ontario area to attract local politicians to chapter events. He has served as the chapter scholarship coordinator as well as a liaison with the local Ontario Association of Certified Engineering Technicians and Technologists chapter to organize joint events during National Engineering Month.
Greg is known for cutting through red tape to get things done expeditiously and correctly. He maintains an active line of communication with PEO head office to ensure Simcoe-Muskoka is well connected with the provincial body and other chapters.
Congratulations Greg!