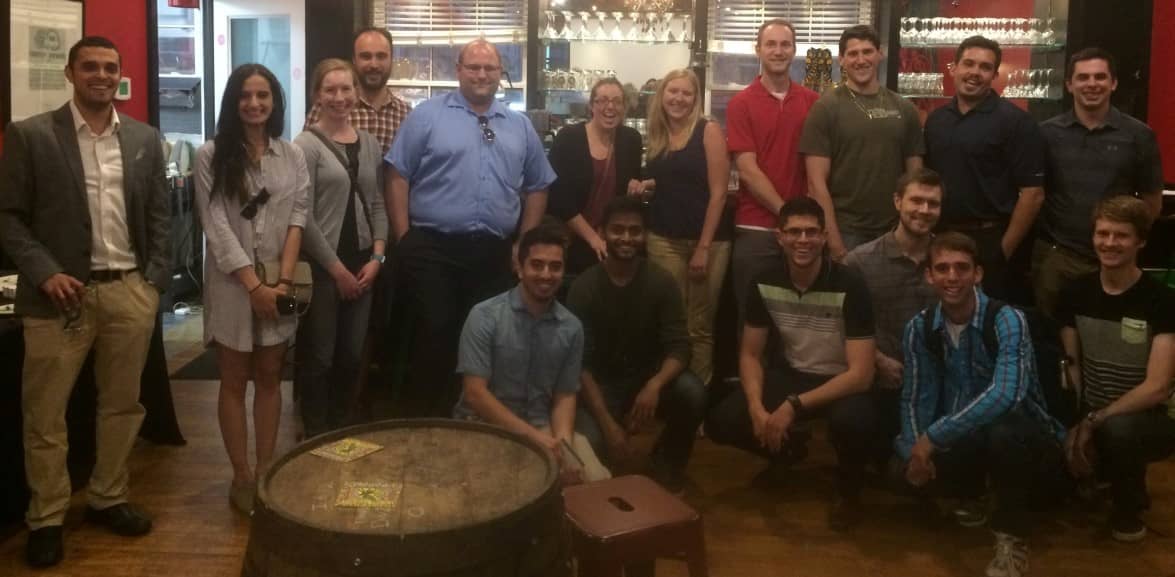 Engineering Interns (EITs) are welcome to attend all chapter events, often free or at a substantial discount. However each year we hold a few special events just for our EITs:
EIT Information Night
An event for Simcoe-Muskoka EITs to come together and hear from PEO's Engineering Intern group on the process to becoming a licensed Professional Engineer. Topics covered during the presentation include: Licensing Requirements, Preparing Your Experience Record, the Engineering Intern Program, and the Licensure Assistance Program. The event also provides an opportunity to network with peers from across the Simcoe-Muskoka region at a unique local venue, and the opportunity to talk to Professional Engineers about their licensing experience.
Licensure Assistance Program (LAP)
The PEO Licensure Assistance Program (LAP) is a program that links Engineering Interns (Interns) with Professional Engineers (Guides) licensed with PEO to provide the interns with guidance and support as they progress towards their P.Eng. status. PEO believes that this program will equip new engineers with a greater understanding of their roles and responsibilities and for success in their chosen profession.
Visit the LAP Application website to apply as an Intern or Guide.
Official PEO Resources
Visit the Engineering Intern page on the Professional Engineers of Ontario website for plenty of valuable guides and resources.
Questions?
Get in touch with the Simcoe-Muskoka EIT Director by emailing: eit@peo-simcoemuskoka.com