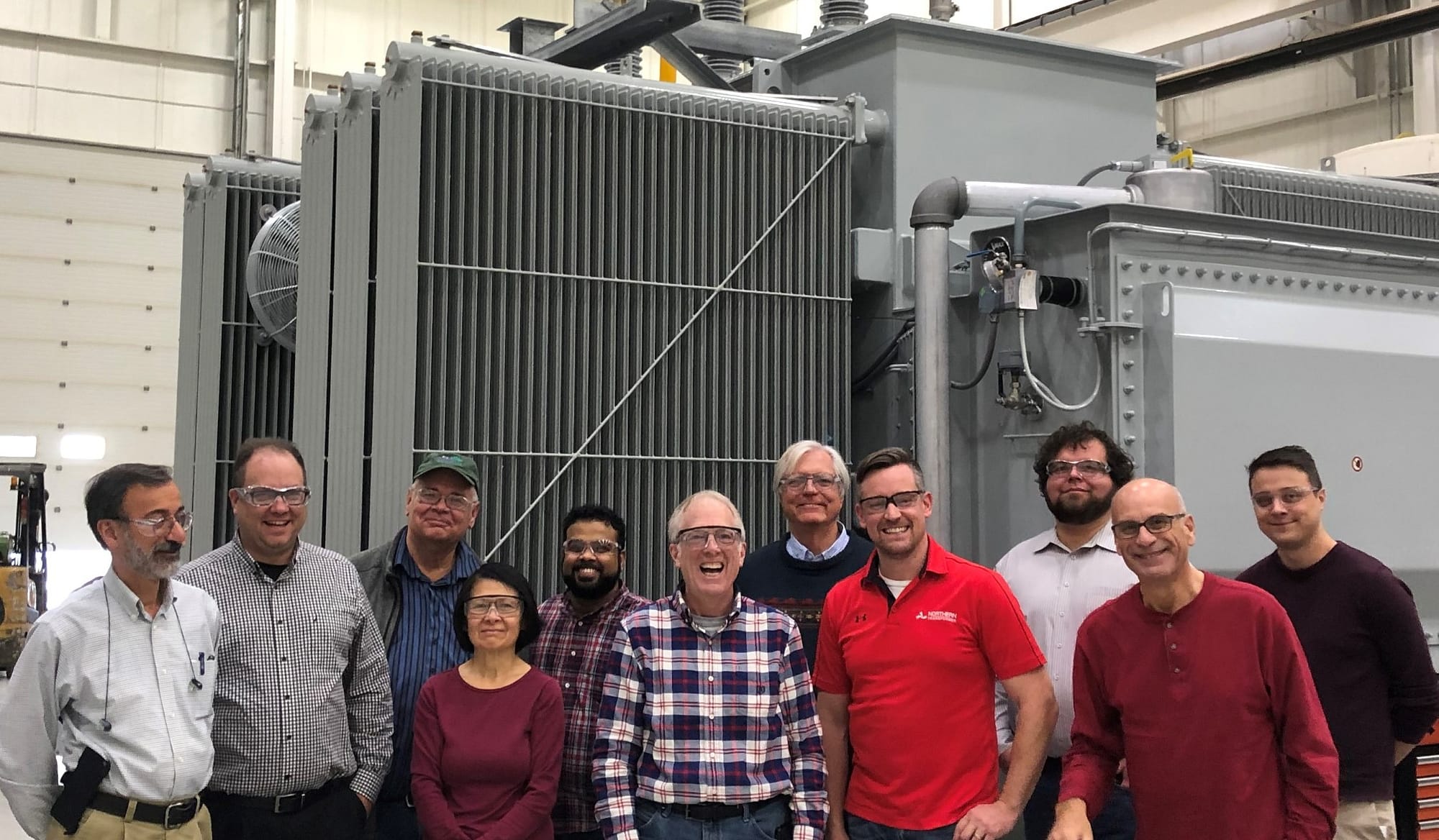 With its beautiful new factory and offices, the PEO Simcoe-Muskoka Chapter was graciously greeted by Colin Mark on November 15th at the Northern Transformer facilities in Vaughan, Ontario.
Colin explained the origins of the company, market and growth plans, capabilities and some of the technical and commercial issues involved in making their high quality products competitive.
Northern Transformer is the only manufacturer left in Ontario making this range of sizes; there used to be several. Following the presentation, a facility tour was very interesting and informative. With so many manufacturers having left Ontario, it's refreshing to see one that is flourishing and expanding. 
Many thanks to Northern Transformer and Colin Mark for the opportunity to tour this unique facility!