Common Questions
...information you need about your profession.
Go to EIT Program
EIT Program
Everything you need to know about the Engineering Intern Program in Simcoe-Muskoka. Get info on the how to enroll, attend events, document your experience requirements and more.
Go to PEAK Program
PEAK Program
Find out about the Practice Environment and Knowledge (PEAK) Program; PEO's innovative new initiative for Ontario Engineers.
About the Chapter
...and why we exist.
PEO is divided into 5 Regional Congress Committees formed out of delegates from 36 Chapters. The Simcoe-Muskoka Chapter falls within the East Central Region along with the following chapters: East Toronto, Lake Ontario, Scarborough, Willowdale/Thornhill and York. Chapters exists to serve five essential purposes: Presence, Communications, Grassroots Participation, Recognition and Governance.
1493 Licensed Engineers (89%)

187 Engineering Interns (11%)
Board of Directors
...engineers volunteering in the Simcoe-Muskoka Community
Mark Haynes, P.Eng., FEC
Chair
Mark Haynes, P.Eng, FEC, has been a licensed Professional Engineer since 1982. He has provided over 15 years of volunteer service to PEO, including past Simcoe-Muskoka Chapter Board positions as various Directors, Vice Chair and Chair.
Kevin Hughes, P.Eng.
Vice-Chair
Kevin is a Structural engineer in Barrie and has served on the Chapter Board since 2012 in many officer roles including Chair, Vice-chair and Secretary.
Jason Gubbels, P.Eng.
Treasurer/Secretary
Jason is an electrical power systems engineer and an educator at the post-secondary level. Outside interests include continuous learning. Jason has been involved locally with both PEO and OACETT since 2014.
Greg Merrill, P.Eng., FEC
Government Liaison Program Director
Greg is an Aerospace/Mechanical Engineer and has been licenced as a Professional Engineer since 1982. Greg served in the Royal Canadian Air Force for 27 years. Now retired, Greg continues to serve on the Chapter Board since joining in 2004.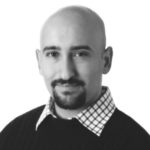 Oday Wadee, P.Eng.
Engineering Intern Director
An internationally educated and licensed Civil/Geotechnical engineer, ODay is environmentally inclined and passionate about the conservation of clean water, earth and air. ODay enjoys travel and experiencing different cultures. He has served on the Chapter Board since 2014.
Silva Yousif, EIT
NEM/Communications Director
Silva is an EIT with a background in Civil Engineering and joined the Chapter Board in 2016.
Winifredo Porcalla, P.Eng.
OACETT Liaison
Winie is a Structural Engineer working in the Orillia area. He is a Certified Building Code Official. Winie has been involved with the OACETT chapter board since 2012 and joined the PEO Chapter board in 2020.
Engage with your Profession. Change your community.
Chapter News
...what's happening in Simcoe-Muskoka
On August 9th, 39 members of the PEO Simcoe-Muskoka Chapter enjoyed a guided tour of the Amazon Fulfillment Centre in Brampton to gain insight as to how all those packages made it to their mailboxes so quickly and accurately. It is a large facility at over 850,000 sq.ft. and has over 20 km of conveyor Read more about A Prime Tour of Amazon[…]
There was rain, and then more rain, but that did not stop 144 golfers from local PEO and OACETT Chapters from participating in our annual golf event on September 13. This event is used to generate funds for the PEO and OACETT scholarship funds where the PEO Simcoe-Muskoka Chapter was able to raise nearly $1500! Read more about Soggy Swings Result in Scholarships[…]
Previous
Next
Get in Touch
Got questions? Have an idea for a great Chapter Event? Reach out to us today!